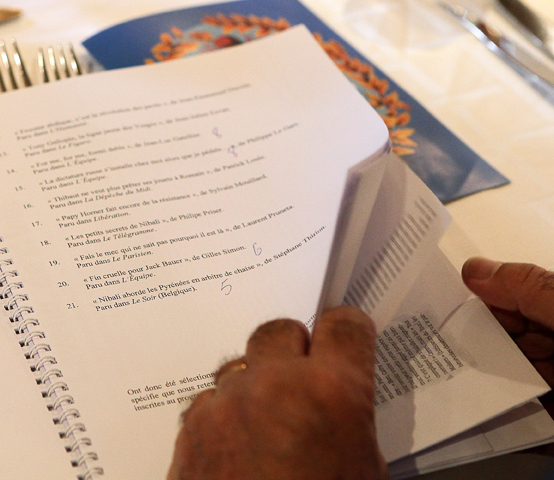 The Jacques-Goddet Prize is a French-speaking prize which rewards the best article written during the Tour de France. It bears the name of a famous figure of press: Jacques Goddet. He already was a reporter for L'Auto in 1928; he then founded the daily paper L'Équipe in 1946 and managed forty-one Tour de France from 1947 to 1987.
Created in 2004, at the request of Jean-Marie Leblanc, head of the Tour de France at the time, by writer and art editor Christophe Penot; the Jacques-Goddet Prize, supported by Edeis l'Allié des territoires, answers two wishes: show Amaury Sport Organisation's unfailing attachment to the tradition of the champions who write the history of the Tour de France, and always carry higher the beautiful French language that 400 million French-speakers share across the world.
Prestige, elegance and character are three of the keywords of the Jacques-Goddet Prize, which gathers an exceptional judging panel in the unforgettable atmosphere of an authentic academy. This unequal reception is greeted by eminent personalities of the State, culture and press… The conscientious election of a winner… And then the trophy of the recipient: a work of art specially made by a great contemporary painter, and attributed each year by Christian Prudhomme in the unforgettable fervour of the Tour de France.